I absolutely love my bright yellow Opening Number Dress! It brings out my cheery and playful side. I also totally matched my outgoing personality and helped to bring a warmth to the stage. I am the first one in the right line.
Finals Night was a great experience. even though i didn't make it to top 20 i am still proud of my achievements.
Congratulations to the new Miss Teenage Canada 2018! Katelynne Lawrence! You deserve the win! and the amazing first runner up Mahta! as well as the second, third and fourth runner ups! She was crowned by last years winner, the beautiful Emma Morrison.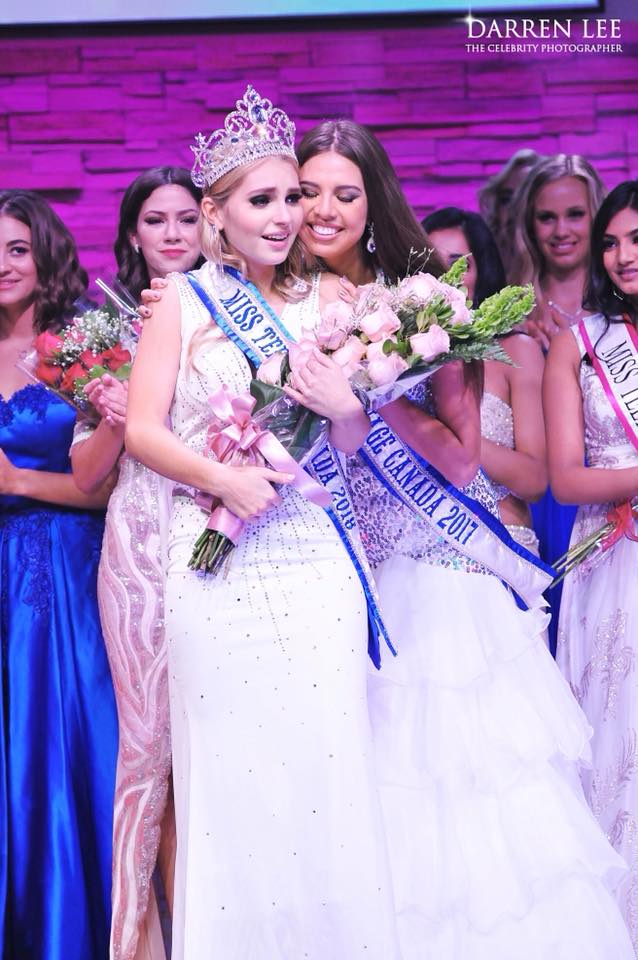 above is Katelynne and Emma after getting crowned.
Congrats again Kate! Love you so much!
<Muah
With love,
Miss Teenage Burnaby 2018,
Carol